Content Curation
Content curation is an information junkie's best friend. And a fabulous way to feed your content monster.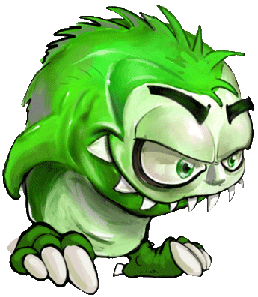 "Feed me… Feed me…" clamours your network. They have an insatiable demand for content – a monster that needs to be constantly fed. But they are fussy. Drowning in a deluge of content they want a fast and easy niche diet. So how do you keep up with the demand? Feed your monster a steady diet of good, hand-picked stuff. Become a content curator.
If you've ever shared an interesting post, picture, or video, published a "best of" article, passed along relevant information in emails and added your own two cents before hitting "send", you've already been bitten by the curation bug.
The process is similar to how a museum curator pulls together an exhibit or collection. Narrow the focus, scour the web, sift through the information, select the best content, make sense of it, and share it in an easy to digest format. Now that you've saved people time and fed them interesting stuff, they assume you're fun to hang out with and an expert in your field. And they'll want to keep coming back for more. Curation can be easier and less costly than creating your own content. Use it as a stand-alone format or a supplement to your social media presence.
So how did I get interested in curation? I am an insatiable information junkie. Have been all my life. My interests are wide and varied. There was no filing cabinet or hard drive big enough to handle my hoarding tendencies. It was my curiosity about social media that helped me discover new ways and places to find information and share my collections in an organized fashion with like-minded folks. It was a relief to finally have a name for what I do.
Some of my favourite places are Scoop.it, Pinterest, Twitter and my blogs. Google Reader would've made it to this list but Google broke my heart when they announced its demise. Some of my curation heroes are Robin Good, Beth Kanter, and Karen Dietz. Over time, I hope to share tools and platforms I'm using and experimenting with that help keep the content monster fed. In the meantime, check-out what I am curating in the box to the right.