Posts Tagged "DIY gifts"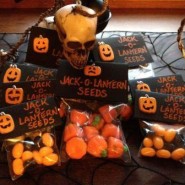 Halloween – it's my most favourite time of the year! If you make it through the fogged pathway and past the skeletons, zombie butlers, and tombstones that adorn my yard, you get to pick a treat out of the witch's cauldron.
As a kid, my favourite Halloween treats were the home made ones from neighbours – candy apples, caramel corn, and special treat bags. I continue the tradition and plan a DIY Halloween gift idea or treat for the kids, big and small, in my life. So once again I turned to Pinterest to help me find some inspiration.
Read More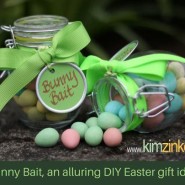 Catch the Easter Bunny with this DIY Bunny Bait. A quick & delightful DIY Easter gift idea.
Read More